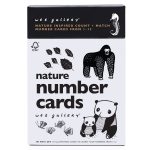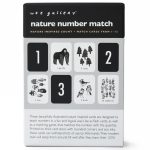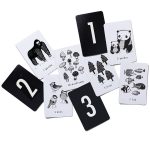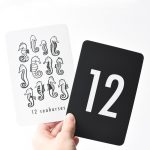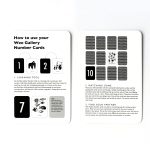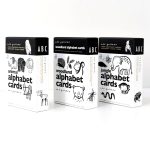 Wee Gallery Number Cards are the perfect gift for newborn baby, toddler, or any age in between
The high-contrast animal illustrations create a mesmerizing display for babies, while the bold letters create a delightful alphabet learning experience for older children.
Great for Visual Stimulation, Memory Skills and Numeracy.
Each illustrated nature inspired cards is designed to teach numbers in a fun and logical way. Use as flash cards, as well as a matching game that matches the number with the quantity.
Each card measures 4 x 6 inches, and matt laminated with round corners (do not use for teething or biting).
Nature Number Cards are made from FSC Certified responsibly sourced paper board with a matte laminate for protection and made to last.
Printed with eco-friendly ink that is safe for infants and toddlers.
Makes a great gift!
LOCAL stock for quick delivery.
{{ reviewsTotal }}
{{ options.labels.singularReviewCountLabel }}
{{ reviewsTotal }}
{{ options.labels.pluralReviewCountLabel }}